Development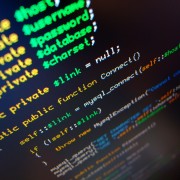 July 10, 2015 in Development, Virtualization
For a project i needed a couple of tools, so i improved my multi-clone.py script and created a new script: random-vmotion.py
multi-clone.py: setting advanced configuration parameters
The multi-clone.py script is improved so you are able to set advanced configuration parameters of the created VMs, this can be used if you have other tools that need some metadata or configuration.
To accomplish this, you have to use the CSV feature. The fields in the CSV have been changed slightly in comparison with the previous version:
'<Clone name>'

;

'[Resouce Pool]'

;

'[Folder]'

;

'[MAC Address]'

;

'[Post-processing Script]'

;

'[Advanced VM Parameters in JSON format]'
Fields indicated with <> are mandatory, fields indicated with [] can be left empty.
For a full documentation, you can visit the GitHub repository.
random-vmotion.py
For some testing i needed a script which would be able to vMotion a set of VMs randomly to a set of Hosts. This script does exactly that.
The script accepts a file which contains the names of the VMs to move, one per line:
It also accepts a file which contains the names of the Hosts to randomly move to, one per line:
In the default way of working, it will continue to vMotion the VMs to a random host over and over again. For example: if you use the files above with the command:
random

-

vmotion

.

py

-

H

vcenter

.

domain

.

tld

-

t

hosts

.

list

-

u

administrator

@

vsphere

.

local

-

V

vms

.

list
It will start moving the first VM to one of the two hosts, wait 30 seconds and do the same for the second VM, and so on. Once it moved the fourth VM, it will start again with the first one.
There are more options which provide extra functionality:
Option to move each VM only once
Option to work in threads
Option to decrease the interval
The full documentation can be found on the GitHub page and an overview of the options can be found below:
1

2

3

4

5

6

7

8

9

10

11

12

13

14

15

16

17

18

19

20

21

22

23

24

25

26

27

28

29

30

31

32

33

usage

:

random

-

vmotion

.

py

[

-

h

]

[

-

d

]

-

H

HOST

[

-

i

INTERVAL

]

[

-

l

LOGFILE

]

[

-

o

PORT

]

[

-

p

PASSWORD

]

[

-

S

]

-

t

TARGETFILE

[

-

T

THREADS

]

-

u

USERNAME

[

-

v

]

-

V

VMFILE

Randomly

vMotion

each

VM

from

a

list

one

by

one

to

a

random

host

from

a

list

,

-

h

,

--

help

show

this

help

message

and

exit

-

d

,

--

debug

Enable

debug

output

-

H

HOST

,

--

host

HOST

The

vCenter

or

ESXi

host

to

connect

to

-

i

INTERVAL

,

--

interval

INTERVAL

The

amount

of

time

to

wait

after

a

vMotion

is

finished

to

schedule

a

new

one

(

default

30

seconds

)

-

l

LOGFILE

,

--

log

-

file

LOGFILE

File

to

log

to

(

default

=

stdout

)

-

o

PORT

,

--

port

PORT

Server

port

to

connect

to

(

default

=

443

)

-

p

PASSWORD

,

--

password

PASSWORD

The

password

with

which

to

connect

to

the

host

.

If

not

specified

,

the

user

is

prompted

at

runtime

for

a

-

S

,

--

disable

-

SSL

-

certificate

-

verification

Disable

SSL

certificate

verification

on

connect

-

t

TARGETFILE

,

--

targets

TARGETFILE

File

with

the

list

of

target

hosts

to

vMotion

to

-

T

THREADS

,

--

threads

THREADS

Amount

of

simultanious

vMotions

to

execute

at

once

.

-

u

USERNAME

,

--

user

USERNAME

The

username

with

which

to

connect

to

the

host

-

v

,

--

verbose

Enable

verbose

output

File

with

the

list

of

VMs

to

vMotion