Update Manager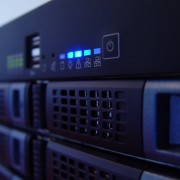 September 28, 2013 in Guides, Virtualization
At VMworld San Fransisco, VMware announced vSphere 5.5 and they officially released it a couple of days ago. With this new version of vSphere, the vCenter Server Appliance has been updated as well.
With this new version, the maximums have been increased. The vCenter Server Appliance was only usable in small environments with a maximum of 5 hosts and a 50 VM's with the internal database. If you had more hosts and/or VMs, you had to connect your vCenter to an Oracle database. (Thanks Bert for noting this)
As of version 5.5, these limitations have been changed to a 100 hosts and 3000 VMs. With this change, vCenter Server Appliance becomes a viable alternative to a full fledged install on a Windows Server.
Until now I have always used vCenter as a full fledged install on Windows Server, with an SQL Server in my home lab. I used this setup to get a feel for running, maintaining and upgrading vCenter and all it's components, while using multiple windows servers in a test domain. But with this new release, I've decided to migrate to the appliance and do a semi-fresh install.
I say semi-fresh, as I will migrate a few settings to this new vCenter server. Most settings will be handled manually or through the hosts, but the Distributed vSwitch are a bit more complicated. So I wanted to write down the steps I used to migrate from my standard setup to the appliance.
1. Export DvSwitch
You can export your DvSwitch using the web client with a few easy steps.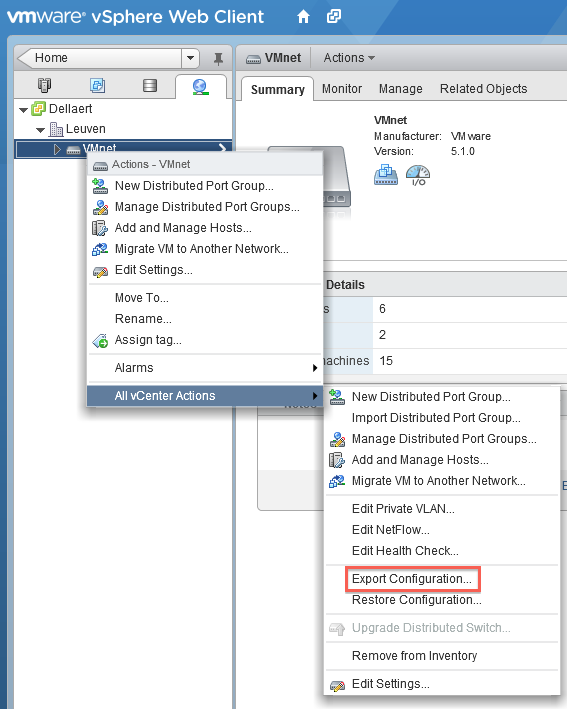 Go to the Distributed vSwitch you want to migrate and right click it, go to All vCenter actions and select Export Configuration. Make sure you export all port groups and save the file to a convenient location.
2. Create a cluster in the new vCenter Server Appliance
Make sure the cluster has the same settings as the one in the old vCenter server. Focus on the EVC settings, the rest can be as you choose, but this is rather important if you are migrating live hosts and VMs.
3. Disable High Availability on the cluster
As you need to move hosts away from the cluster, you will have to disable the High Availability on it.
4. Disconnect the hosts from the old vCenter server and connect them to the new vCenter Server Appliance
At this point, you need to disconnect the hosts from the old vCenter server and connect them to the new vCenter Server Appliance. This might take a while, so be patient and watch the progress.
Your hosts might show a warning indicating an issue, but this can be safely ignored as it will be solved after the import of the Distributed vSwitch
5. Import the Distributed vSwitch into the new vCenter Appliance Server
Go to the network tab and right click on the cluster, go to All vCenter actions and select Import Distributed Switch.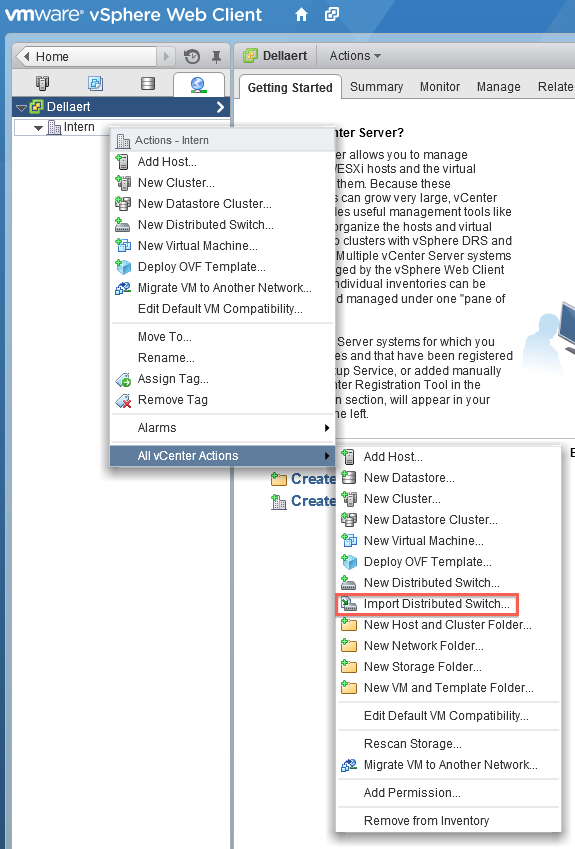 Make sure you select the 'Preserve original distributed switch and port group identifiers'.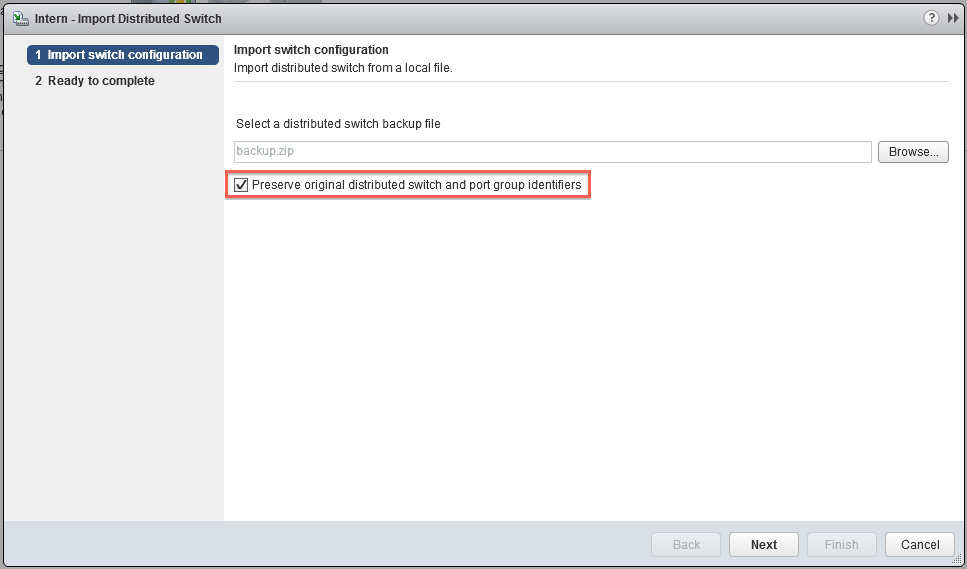 Give it a bit of time and your hosts will recognise the switch, and everything will be synced and connected again.
6. Update manager
There is one small issue with the great vCenter Server Appliance, it does lack an Update Manager in it's regular setup. Luckily, you can connect a standard Update Manager install to the vCenter Server Appliance. I would suggest you just follow the standard guide. This one is still for vSphere 5.1, but the 5.5 version hasn't changed much, so it should be pretty straightforward.
*update* Added extra information on the limitation of vCenter Server Appliance 5.1 (Oracle DB possibility)