Guides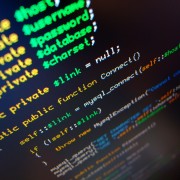 February 26, 2016 in Development, Guides
Today i want to talk about a Nuage VSP feature which allows you to create your own tools to interact with your Nuage VSP environment: The Nuage VSPK. The Nuage VSPK uses the Nuage VSD REST API to do all its actions, so if you are familiar with the REST API, you will quickly grasp the use of the Nuage VSPK.
The Nuage VSPK is available in two flavors: a Python flavor and a Go flavor. This last one was released last week, for now, we will cover the usage of the VSPK using the Python flavor.
I will cover this aspect in multiple parts. This post will cover the installation of the VSPK and its structure, before leading up to the write-up of three scripts that:
Show the structure of a particular domain
Get an overview of all used Floating IPs
Gather the events/logs for a particular enterprise
At the end there will also be some pointers on where to find a full API reference and where to find more examples.
In the next posts you can expect some more complex examples that show you how to listen to VSD events or how to combine the VSPK with VMware vCenter API to implement a dynamic policy group mapping.
This post is a copy of a blog post of mine on the Nuage Community.
Happy reading !